© a super cool and creative website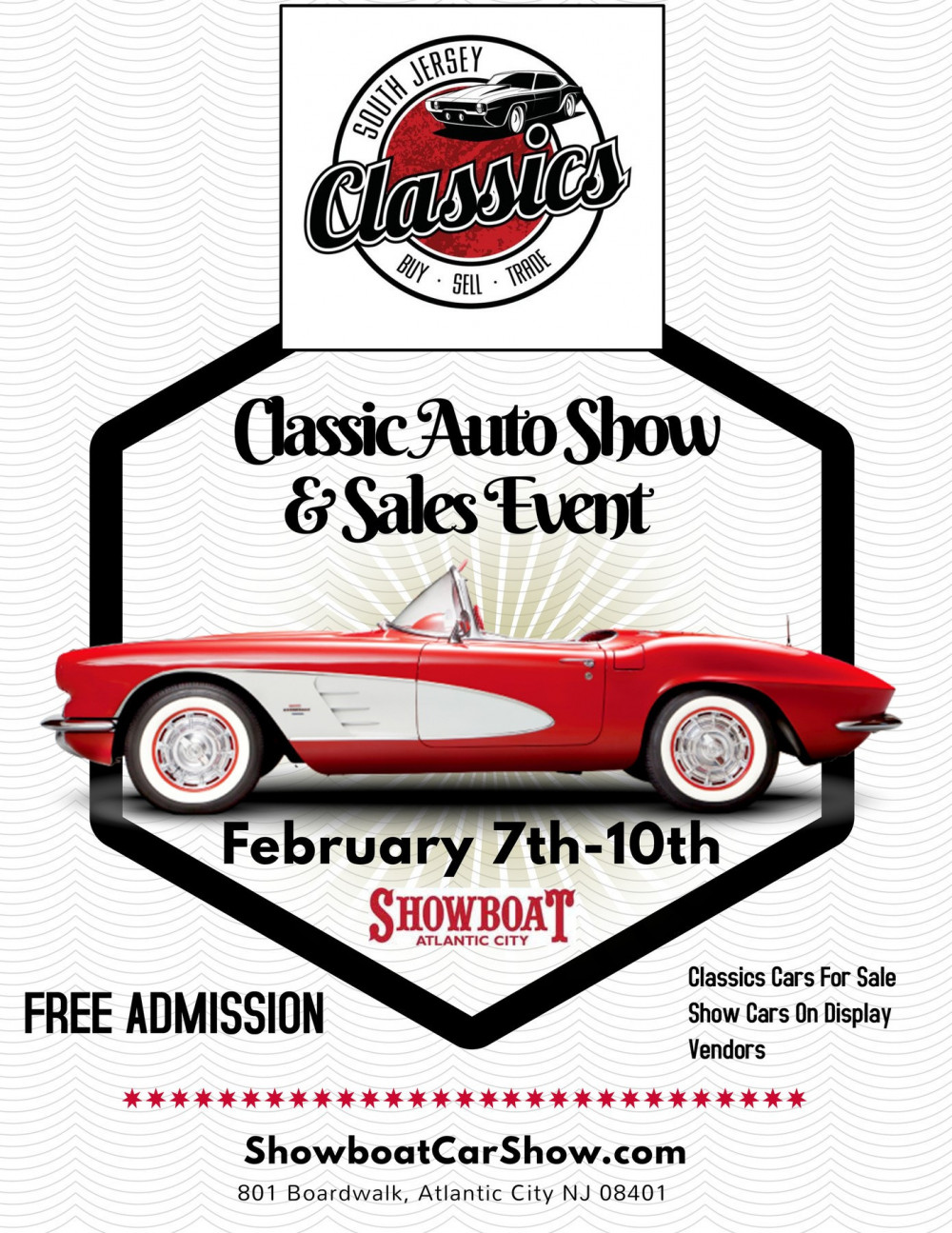 Looking For a New Ride??!!!
Join us - NJ Cruise News as we get ready for a busy weekend in Atlantic City.
If you plan on coming to Atlantic City for the Auction DON'T MISS THIS EVENT!! NJ Cruise News will be on hand for this FREE Classic Car Sales Event and Show offered by South Jersey Classics which will be held February 7th through the 10th inside the Showboat Hotel, Atlantic City. Looking for a new ride? South Jersey Classics will be offering 70+ classic and collector vehicles that will be available for purchase, along with multiple car related vendors and dozens of show vehicles on display. During the event J.J Best is offering 100% financing on all vehicles offered by South Jersey Classics. This is a FREE event! Stop by our booth and say hi.

Enjoy classic oldies music, courtesy of Cruisin' 92.1 radio with DJ. Lou Costello who will be broadcasting live from the event Friday from 10am till 2pm. On Saturday from 2pm till 8pm join the party as our house DJ and radio personality "Hot Rod" Mike will be spinning the best Oldies and Cruising tunes we've come to love. Many other radio personalities from Cruisin' 92.1 will be on hand. Stop by and say hello to our friends Ben Notaro and John Quinn from the Show and Go Garage and many others.

This premier classic car event will also feature an exclusive group of specially selected cars from collectors who are invited to participate in the show.

This South Jersey Classics event is a free, no admission or purchase necessary. All are welcome! Come out and enjoy beautiful classic cars on the picturesque old casino floor at the Showboat, Atlantic City.

To preview the vehicles that will be offered for sale, please visit ShowboatCarShow.com

There is no rain date for this event, as it takes place indoors. We look forward to seeing everyone there!

To receive special discounted room rates at the Showboat Hotel please visit:
https://reservations.travelclick.com/104218…

Contact us for any or further information at SouthJerseyClassics@gmail.com.
Phone: 856-521-0832

Event Location
Showboat Hotel
801 Boardwalk
Atlantic City, NJ 08401
https://www.facebook.com/events/193608158192521
to edit this text.